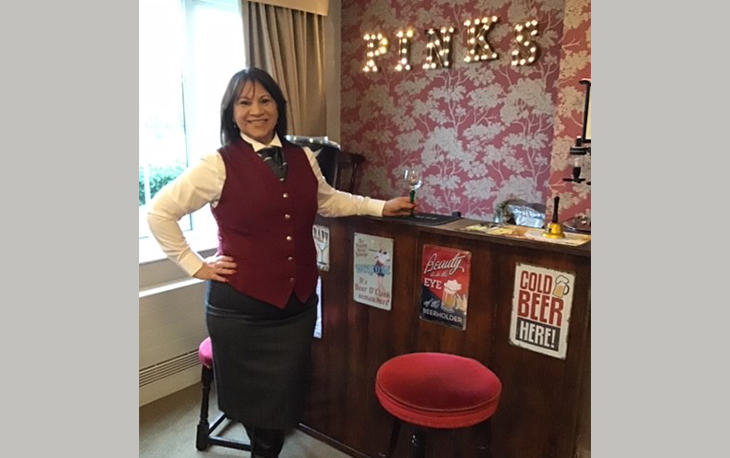 A Surrey care home had its communal room transformed into a bar with help from Pinks Funeral Directors, South Croydon, giving residents with dementia the feeling of going out again.
Supported by Regional Development Manager Jamie Groves, Funeral Director Karen Rattigan donated £250 and a bar sign made from four light boxes to complete Elizabeth Court Care Home's very own local, which was built from furniture donated by the closing Golden Lion pub.
Karen said: "No residents should have to miss going out with family and friends from fear of being far from support, so when Elizabeth Court suggested bringing the pub to them, we were delighted to help."
Pinks has supported a number of care homes including Elizabeth Court for over four years, helping establish a tearoom, sweet shop and ongoing coffee morning on their premises.